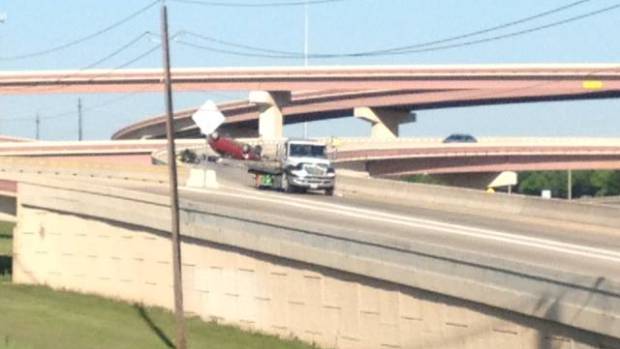 On April  26 2015, a fatal accident occurred on the southbound ramp of the Dallas North Tollway at the President George Bush Turnpike at approximately 5 AM.
According to the Dallas Police Department,  a Nissan Sentra crashed causing the vehicle to turn upside down on the roadway on the southbound exit ramp.  Two motorcyclists who were traveling behind the Nissan Sentra when they were unable to avoid the collision with the disabled vehicle and crashed into the Sentra.
One of the motorcyclists was killed in the collision and died at the scene of the accident. The driver of the Nissan was taken by ambulance to the Medical Center of Plano with serious injuries. The other motorcyclist was taken to Baylor Hospital in Plano also with serious injuries.