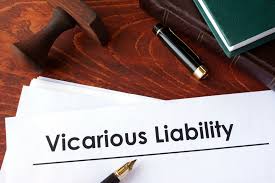 As businesses expand, they look for new ways to transport their product or deliver a service to others. Thus, they hire drivers to drive their vehicles to do so. Sometimes when a driver is in route, they get into a car accident that may or may not be their fault, but when it is the employee's fault there is a certain law that may apply to a defendant's case. This law is called vicarious liability or respondeat superior.
What is vicarious liability and how do I know if it applies to my case?
This concept may apply when an employee causes an accident to an injured party during the course of employment. In order to prove the employer is liable for the employee's negligent act, the plaintiff has the burden of proof to show that at the time of the employee's act, the driver was: an employee of the employer and the employee acted in the scope of his employment.