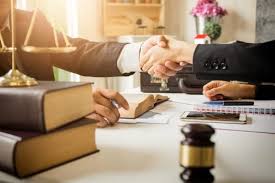 When an individual is in an accident, the person may feel conflicted about how to proceed with a personal injury case if they believe they were not at fault. Depending on the severity of the accident, it is recommended to seek legal counsel. The thought of filing a lawsuit can be stressful or intimidating for a person, but it is essential to consult with an attorney to learn the value of your case. One may wonder what is discussed in a consultation and how the attorney determines the case's value.
As I will discuss what is covered during a consultation, please note that not all law firms follow the same procedure when prospective clients come to their office for a consultation.
Generally, when a person calls a law office the individual may speak with a paralegal or a legal assistant first so that they can screen the call. The paralegal will ask the client some basic personal background information. They may ask questions such as, where do you work? What do you do? Where do you live? How long have you lived here? Where did the accident happen? These may seem like pointless questions to one, but to the attorney the answers to these questions helps them evaluate your case. Regarding the occupation questions, the attorney is analyzing, if necessary, whether the person was driving a company car or if the person was driving while they were working. It will help the attorney determine who the parties may be in this lawsuit. As for the residency questions, those answers will help the attorney decide where the case can be filed. There will be more personal background information questions to answer, but the questions above are most common.