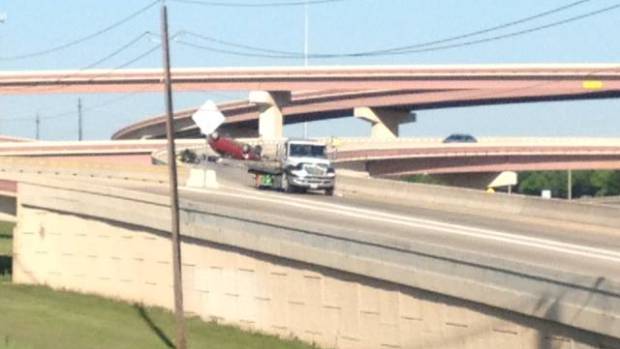 On April  26 2015, a fatal accident occurred on the southbound ramp of the Dallas North Tollway at the President George Bush Turnpike at approximately 5 AM.
According to the Dallas Police Department,  a Nissan Sentra crashed causing the vehicle to turn upside down on the roadway on the southbound exit ramp.  Two motorcyclists who were traveling behind the Nissan Sentra when they were unable to avoid the collision with the disabled vehicle and crashed into the Sentra.
One of the motorcyclists was killed in the collision and died at the scene of the accident. The driver of the Nissan was taken by ambulance to the Medical Center of Plano with serious injuries. The other motorcyclist was taken to Baylor Hospital in Plano also with serious injuries.
This kind of accident requires an experienced attorney to investigate the many complex issues and details of an automobile accident.  The first determination would be as to the cause of the Nissan Sentra crashing on the roadway which could include anything from driver fatigue, intoxication, motor vehicle equipment failure or another vehicle that fled the scene of the accident.   In addition, the motorcyclists that crashed into the Sentra have a duty to maintain a proper lookout regarding accidents in the roadway .  The amount of time that passes from the time that the Nissan Sentra was disabled in the roadway and the time of the impact by the motorcycles  is crucial to determine whether the motorcyclists share any liability regarding this accident.
A hypothetical dilemma could be that the insurance company for the Nissan Sentra would deny any claim made by the motorcyclists because of their failure to maintain a proper lookout.  Any responsibility the motorcyclists share in causing the accident would reduce their damages by the percentage of their responsibility.
This is why so important for a victim of a foreseeable and preventable accident to seek the advice of an experienced Board Certified attorney as soon as possible.  The Eric Reyes Law Firm is available for appointments in their Oak Cliff, Dallas Texas office.