After an automobile accident, a New Orleans-based nun is suing the allegedly responsible driver, the car's owner and the owner's insurer. This claim is a good example of a situation where there are multiple sources of responsible parties liable for damages sustained in an accident. Additionally, the laws of Louisiana are different than Texas laws regarding the parties that can be sued as a result of a motor vehicle accident.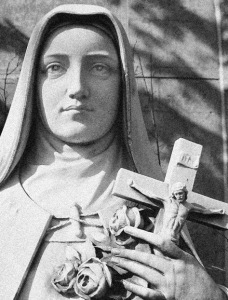 A New Orleans-based nun, Sister Vincent Marie Wilson, filed a lawsuit against driver Christian Green who made a left turn against a traffic light and struck Sister Wilson, totaling her vehicle and causing serious injury. In her lawsuit, Sister Wilson accuses the adverse driver of
" . . .  negligence, including failure to maintain a proper control of the vehicle, operating a vehicle in a careless and reckless manner, failing to obey the traffic laws of Orleans Parish and traveling at too great a speed." Sister Wilson alleges that the collision caused serious and permanent personal injury which included ". . .  back, neck, shoulder, and pelvic injuries."  Plaintiff has undergone extensive medical treatment and physical therapy. (Ibid)
When you are injured as a result of another driver's negligence and suffer damages, you have a claim against the driver who caused the accident. Additionally, if the negligent driver is not the owner of the vehicle that caused the accident, you may be able to pursue an injury claim against the vehicle's owner pursuant to the theory of negligent entrustment. In Louisiana, an insurance company can also be sued but not in Texas unless the injured victim pursues an uninsured motorist claim.
In Texas, Uninsured/Underinsured Motorist Coverage (UM/UIM) encompasses two different auto accident scenarios:  when you are injured by a negligent driver who either has no auto liability insurance (uninsured) or there is liability insurance but it is insufficient to pay for your damages (underinsured).  All auto insurance carriers in Texas by law must offer UM/UIM to all drivers purchasing auto liability insurance and if it is rejected by the consumer, the rejection must be in writing.  UM/UIM is an important extra layer of protection against negligent drivers.
There is another auto insurance product which must be offered to consumers when purchasing auto liability insurance in Texas.  It is called Personal Injury Protection or PIP.  PIP is what is referred to as "No Fault" auto insurance coverage.  Fault or "who caused the accident" is not considered when an insurance company pays on a PIP claim.  If you have PIP and were injured in an automobile accident and incurred medical expenses and/or lost wages, you can pursue a PIP claim.  PIP is only for two elements of damage:  medical expenses and lost wages resulting from the auto accident.   It is normally sold in coverage increments of $2,500, $5,000, and $10,000.  Texas also requires auto insurance consumers to reject in writing if they do not want PIP coverage.
If you have been injured as a result of a negligent driver who either had no auto liability insurance or had liability coverage that is insufficient to pay your damages, there might be options available to you to pursue your personal injury claim against the adverse  driver.  By calling our office we can give you advice regarding what options are available to you depending on the facts of your particular accident.
When you have been involved in a motor vehicle accident resulting in property damage and personal injury, it is important to understand your rights and how to seek relief from the harm you have sustained. Our law firm helps injured victims primarily in Fort Worth and Dallas Texas. We will be happy to review your case for free and we do not charge any attorney fees unless we win.
Additional Sources:
Nun sues man over injuries related to auto accident, The Louisiana Record, October 8, 2014