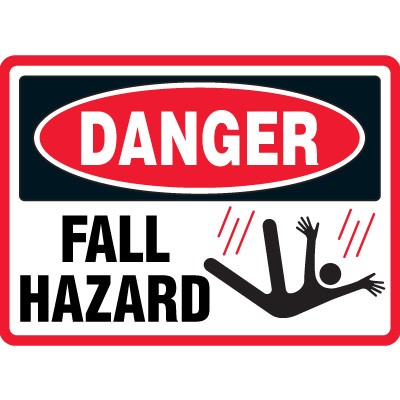 On August 5, 2018, I worked for an employer In Oak Cliff, Texas that did not carry workers compensation insurance or also called a nonsubscriber. Now I learned that I signed an agreement that stated that I must arbitrate my claim against my former employer. What are my rights?
The law in Texas states that an employer is not required to carry workers compensation insurance except for very limited exceptions. It is very important that you seek the advice of an attorney as soon as possible to determine whether or not your lawsuit should stay in state District Court or be removed to an arbitration. There are advantages and disadvantages to try her case state District Court and arbitration. Below please find attached a final argument I made to an arbitrator regarding a serious injury involving elbow injuries that developed to complex regional pain syndrome. Please call my office for free consultation.
Re: injured employee v. employer
Dear Judge :
On February 10, 2015, Ms Employee violently tripped and fell on a broom and dustpan negligently placed or tossed against the kitchen wall by a fellow employee. Ms. Employee suffered significant injuries to her low back, neck, right shoulder and injured or aggravated a dormant pre-existing ulnar nerve condition in her right elbow. She has been disabled since November 2013.
Ms. Employee worked full time for one year and three months performing heavy physical work without disability or pain until her February 10, 2015, fall at Employer. She continued working for an additional eight months after her fall in the kitchen performing most of her duties despite her light duty restrictions. As months passed, Ms. Employee's right ulnar nerve condition deteriorated and her hand surgeon scheduled her for an ulnar nerve decompression in October 2013. This surgery was cancelled by Employer as well as all of Ms. Employee's additional medical care.
Employer entire defense rests on the shoulders of Dr. Romero's medical diagnoses that Ms. Employee suffered from a "dead" ulnar nerve (no sensory or motor function) before her February 16, 2013, kitchen fall. This opinion is unreliable and not based on the factual and medical evidence. Instead, Employer is using "smoke and mirrors' in the form of unreliable medical opinion, a peer study and "cherry picking" medical terms to justify their decisions. Dr. Romero's only source of income for the past ten years is testifying on behalf of corporations and insurance companies. He no longer practices medicine. Regarding our case , Dr. Romero never read Ms. Employee's deposition or the depositions of the co-employees that worked with her. Moreover, Dr. Romero never met or examined Ms. Employee. An accurate medical diagnosis is based on findings from a physical examination of the patient, the medical history of the patient and family, and clinical findings of x-rays and MRI films.
Dr. Romero's opinion relies primarily on the April 8, 2013, MRI report of the right hand. He ignores Ms. Employee's April 16, 2013 EMG showing that Ms. Employee did suffer from severe right entrapment neuropathy but reported only generalized weakness in the right hand and arm. This clinical finding is not consistent with having a "dead" nerve in her elbow. Normally a doctor rendering an opinion on such grossly insufficient information would constitute medical malpractice but since there is no doctor-patient relationship between Dr. Romero and Ms. Employee, he has no duty of care to her. Dr. Romero can custom design a diagnosis to meet the needs of his client (Employer) without legal consequences or review by the Texas State Board of Medicine.
There is no direct evidence that Ms. Employee suffered any pre-existing disability particularly to her right elbow before the Date of accident, fall. In other words, there are no medical records or credible testimony that Ms. Employee suffered any disability before Date of accident. Maria Elizondo, the supervisor that hired Ms. Employee in 2009 and again in December 2011, testified that Ms. Employee exhibited no disability and made no complaints regarding any injury or pain to any part of her body before Date of accident. This absence of disability is also supported by
co-employee Maria Munoz who worked closely with Ms. Employee since December 2011.
The circumstantial evidence that Ms. Employee suffered disability before Date of accident, is based on speculation and is not credible. Ms. Thomas was the corporate representative at the arbitration. She testified that she was responsible for inspecting nine restaurants and supervising 400 employees. She testified that Ms. Employee wore a wrist wrap before her February 13, 2013 fall, but she gave no details regarding the frequency or the purpose of the wrist wrap. Ms. Thomas did not even know which wrist was wrapped in response to questioning by you. Additionally, two kitchen employees, Romelia Aranda and Amanda Noe Munoz, both testified they saw Ms. Employee wear a wrist wrap but gave no details regarding the frequency or purpose and have a poor memory regarding Ms. Employee's accidents. Ms. Aranda erroneously believed that the bathroom incident occurred first and Amanda Noe Munoz only had a"fuzzy" memory of Ms. Employee's fall and aftermath. Since Ms. Employee did wear a wrist brace for seven months while she was on light duty after her fall on Date of accident, it is likely these witnesses are confused about when Ms. Employee wore a wrist wrap.
Dr. Farley testified that Ms. Employee suffered an injury that included an aggravation of a pre-existing condition to Ms. Employee's ulnar nerve. Texas courts have ruled consistently that injury includes an aggravation of a pre-existing condition. Ms. Employee has proven that it is more likely than not that she suffered injury to her neck, low back, right shoulder, and aggravated a pre-existing but dormant ulnar nerve condition in her right elbow. To succeed, Employer must prove that Ms. Employee's right ulnar nerve was dead and not capable of an aggravation before her fall. There is no medical evidence to support this conclusion. Instead the credible evidence is that Ms. Employee had no disability, pain or numbness in her hand and arm before Date of accident, and immediately afterwards suffered progressive pain, numbness and weakness in the right extremity, but still worked until November 2013.
Employer argued at the hearing that the April 8, 2013 MRI of the right hand showed
"a very remarkable degree of atrophy", "fatty degeneration", and "fatty infiltration". All these claims are false. There is no description of "fatty degeneration" or "fatty infiltration" in the MRI report. The MRI does state that there is "fatty atrophy" present but does not state the degree of atrophy. This is an important finding that Dr. Farley highlighted in his testimony. Page 6 of Dr. Romero's peer review report states that research shows "after a few weeks of an injury (subacute to chronic phase) the denervated muscle atrophies and is infiltrated by fat". The peer review report also states that MRI studies can identify muscle denervation with clinical manifestations in the patients ranging from pain and numbness to no physical symptoms at all. Dr. Farley's opinion is that the fall on her elbow with immediate swelling and contusion either caused the original damage to the ulnar nerve or aggravated the pre-existing condition.
Ms. Employee did suffer an exacerbation of her low back pain on June 8, 2013, when she slipped off the commode. However Ms. Employee did not lose anytime from work and she testified that her back pain spiked for several days but returned to its chronic level afterwards. Moreover, Ms. Employee testified that the fall in the kitchen was dramatically worse and necessitated her need for chronic back pain treatment.
Ms. Employee incurred $279,943.63 in medical bills. Employer has presented no credible evidence to refute the usual and customary amounts incurred by Ms. Employee. Additionally,
Ms. Employee has been disabled since November 2013 and she cannot return to work in the future as a result of this on the job injury. This is supported by Dr. Farley's opinions and Ms. Employee's physical impairment examination. We have also "proved up" $190,022.00 in past and future lost wages and $ 240,000.00 in future medical care. We are asking for an additional $ 200,000.00 for her intangibles.
Ms .Employee was victimized by a company that values "customer service over employee safety". As a result, Ms. Employee permanently lives with a useless hand and a devastated life.
Eric R. Reyes-Attorney at Law