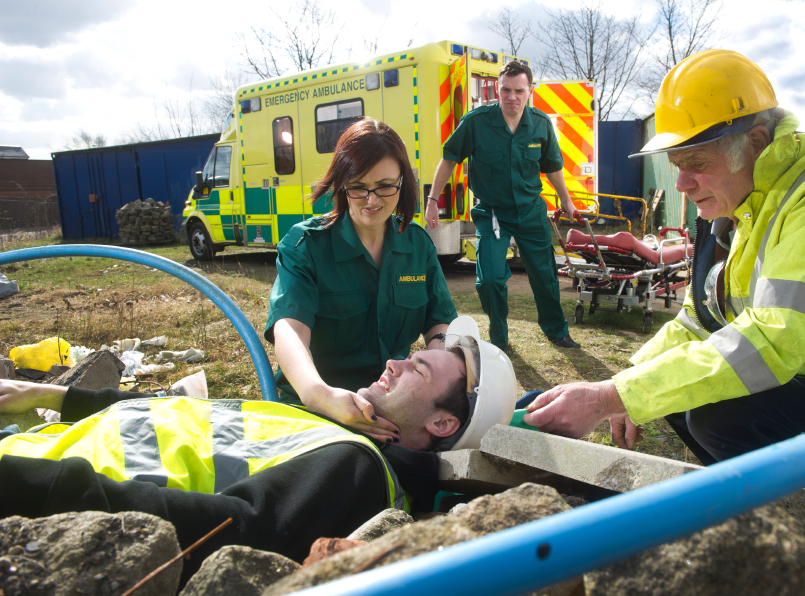 Question: I just fell at work. I work for a warehouse in Northside Fort Worth Texas. My employer told me that they do not carry workers compensation insurance but instead they have an accident plan. Do I need to show my employer was the cause of my accident? Do I have a right to sue my employer if I can prove that my employer was negligent.
In Texas, the law allows employers in most cases to subscribe workers compensation insurance, purchase an accident plan that pays benefits similar to a workers compensation plan, or not carry any insurance whatsoever.
If you employer does not have workers compensation insurance and if you can prove your employer's negligence (failure to exercise ordinary care) was the cause of your fall, then you may have a claim against her employer directly.
Texas Labor Code § 406.033, which is part of the Workers' Compensation Act, governs an employee's personal-injury action against his or her employer, when the employer is a nonsubscriber under the Act. See The Kroger Co. v. Keng, 23 S.W.3d 347, 350-51 (Tex. 2000). To encourage employers to obtain workers' compensation insurance, TEX. LAB. CODE section 406.033 penalizes nonsubscribers by precluding them from asserting certain common-law defenses in their employees' personal-injury actions. The statute reads as follows in relevant part:
(a) In an action against an employer by or on behalf of an employee who is not covered by workers' compensation insurance obtained in the manner authorized by Section 406.003 to recover damages for personal injuries or death sustained by an employee in the course and scope of the employment, it is not a defense that:
1.) The employee was guilty of contributory negligence;
2.) The employee assumed the risk of injury or death; or
3.) The injury or death was caused by the negligence of a fellow employee.
In enacting TEX. LAB. CODE section 406.033 the Legislature intended to delineate explicitly the structure of an employee's personal-injury action against his or her non-subscribing employer. TEX. LAB. CODE Section 406.033(a) prescribes the defenses that are unavailable to a nonsubscriber; TEX. LAB. CODE section 406.033(c) dictates the defenses upon which an employer may rely; and TEX. LAB. CODE section 406.033(d) provides the employee's burden of proof, stating that "the plaintiff must prove negligence of the employer or of an agent or servant of the employer acting within the general scope of the agent's or servant's employment." TEX. LAB. CODE § 406.033, see also Keng, 23 S.W.3d at 350. TEX. LAB. CODE Section 406.033 discourages employers from opting out of workers' compensation insurance by prohibiting a nonsubscriber from asserting that its employee was contributorily negligent, assumed the risk, or that a fellow employee's negligence caused the employee's injuries. Id . The penalty is significant. The unavailability of the contributory negligence defense means that an employer whose fault, however slight , was a proximate cause of the injuries will owe full damages, notwithstanding any perception that the injured employee was also at fault in a way that was a proximate cause of the injuries. Theoretically the employer will owe full damages even when the facts suggest that the employer's fault was as little as 1% of the total causative fault and that the injured employee's fault was as much as 99% of the total causative fault . See Robertson, The Texas Employer's Liability in Tort for Injuries to an employee Occurring in the Course of the Employment, 24 ST. MARY'S L.J. 1195, 1199-1201 (1993); also see Keng 23 S.W.3d at 350 (wherein the Texas Supreme Court approvingly cites the St. Mary's Law Journal article). It is a primary, continuing and non-delegable duty of the employer to provide a safe place to work and safe conditions in which employees may work. Forrest v. Vital Earth Resources, 120 S.W.3d 480 Tex.App.–Texarkana 2003). The employer has a duty to furnish the employee with safe and suitable appliances so that he or she may carry on the work with reasonable safety. Id . Employers have a duty to use ordinary care in selecting careful and competent co-employees. Otis Elevator Co. v. Joseph, 749 S.W.2d 920, 926 (Tex. App.–Houston [1stDist.] 1988, no writ). [I]t is incumbent on the employer to exercise ordinary care to prevent injury. Forrest, 120 S.W.3d at 480. To establish negligence, a party must establish a duty, a breach of that duty, and damages proximately caused by the breach. An employer has a duty to use ordinary care in providing a safe workplace. An employer must, for example, warn an employee of the hazards of employment and provide needed safety equipment or assistance. Elwood, 197S.W.3d at 794; Farley, 529 S.W.2d at 754 . An employer must furnish safe machinery and instrumentalities that its employees are to work with and must provide adequate assistance under the circumstances for the performance of required work. See Humble Sand & Gravel, Inc. v.Gomez, 146 S.W.3d 170, 186 n.45 (Tex. 2004); Werner v.Colwell, 909 S.W.2d 866, 869 (Tex. 1995); Farley, 529S.W.2d at 754. An employer must also instruct employees in the safe use and handling of products and equipment used in and around an employer's premises or facilities, and must adequately hire, train, and supervise employees. Patino v. Complete Tire, Inc., 158 S.W.3d 655, 660 (Tex.App.–Dallas 2005, pet. denied): Castillo v. Gared, Inc., 1S.W.3d 781, 786 (Tex. App.–Houston [1st Dist.] 1999, pet. denied). The Texas Supreme Court has held, however, that an employer is not an insurer of its employees' safety. Elwood, 197 S.W.3d at 794. An employer owes no duty to warn of hazards that are obvious, commonly known, or already appreciated by the employee and owes no duty to provide equipment or assistance that is unnecessary to the job's safe performance. Id. at 794- 95.
Considering that the purpose of the Workers' compensation Act is to protect injured workers and also considering that the intent of TEX. LAB. CODE § 406.033 is to encourage employers to subscribe to the workers' compensation system, it is clear that employers who opt out of the system should not be favored by courts. The onus is upon employers in choosing whether or not to subscribe; thus, employers should be the party bearing the burden of such calculation rather than employees. See Fighting the Good Fight , Seminar Paper , 32nd Advanced Personal Injury Law Course, September 4, 2016.
The only way for me to advise you regarding your rights and remedies is to call my office and make an appointment to visit with me. Free consultation.