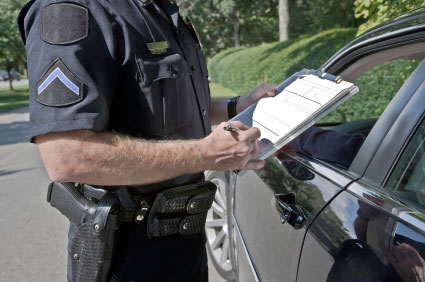 Question: I was involved in a motor vehicle accident on Hemphill and Magnolia in Fort Worth,  Texas on September 5, 2016. The other driver ran a red light but the officer found me at fault for the accident.  I got the ticket! I have an eyewitness to the accident but the officer did not talk to him before he left the scene of the collision. What can I do?
Answer: Insurance companies investigate motor vehicle accident claims every day and determine whether their insured (in this case , the driver who ran the red light) is at fault for the accident. Their investigation includes talking to the parties involved in the accident, acquiring a copy of the police report, interviewing witnesses who saw the accident, and examining the scene of the accident as well as the property damage to the cars.
Insurance companies do rely upon the police report to help them make a decision whether to accept liability regarding a motor vehicle accident or deny the claim.   However insurance companies are not controlled by the police report and what the officer's opinion is regarding who caused the accident.  I've seen many cases where insurance an company will ignore the police report if it contradicts what their own insured said regarding how the accident happened. Most good insurance adjusters will look at all the evidence to make a decision on whether to accept liability on behalf of the client.  But not always.  Most experienced adjusters know that an officer's  opinion is not admissible in evidence if they did not witness the accident. Most police officers are not accident reconstructionist  and they are not qualified to give an expert opinion regarding who is at fault for accident without special training and experience.
In your case the best thing to do is to contact the officer before he/she  completes the  report and share with that officer the name, address, and phone number of the witness.  This must be done  as soon as possible  so that the officer  creates an accident report based on all the facts.  Sometimes it is a challenge  to get an  officer to change his report after it has been completed just based on the amount of volume and workload most police officers  confront investigating accidents  in the Fort Worth, and Dallas area. My office specializes in doing this legwork and working with the police to make sure the police report has all the facts.
If you been involved in accident please call my office and we will thoroughly investigate the claim and make sure you treated fairly by the insurance companies.